The "Queen Of The Cumberland" And L&L Is The King Of Contractors
L&L Contractors has been providing residents of the "Queen of the Cumberland" with repairs and renovations since 2006. Whether you call us for residential or commercial work, you know that L&L will deliver our products and services in a way that will enhance your property in Clarksville and throughout Middle Tennessee. Here is an overview of the work we do: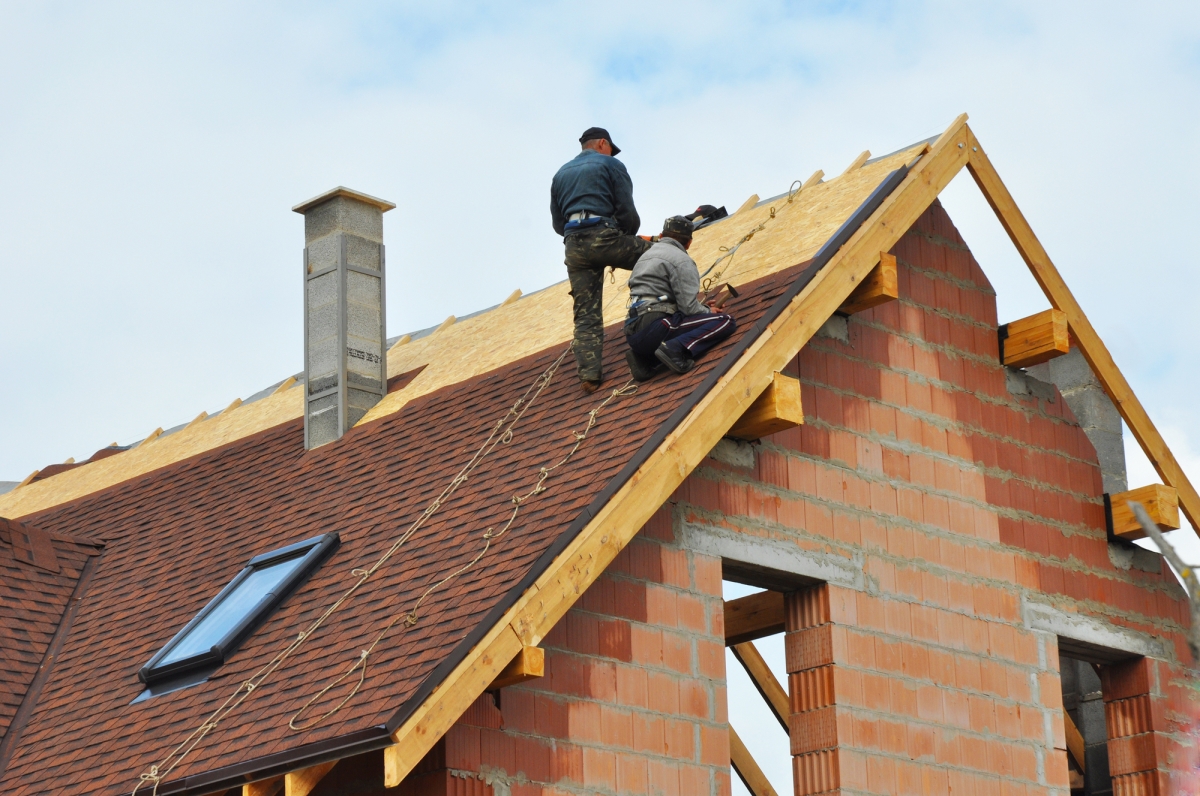 Roofing
(Residential and Commercial)
When it comes to protecting your family from the elements, nothing in your home is more important than the roof. A quality roof keeps our homes dry and comfortable and can last for years with regular maintenance.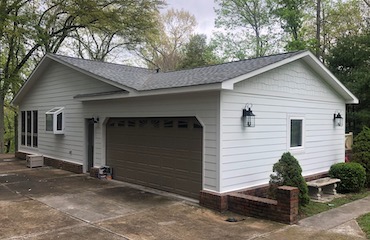 Siding
(Vinyl, Fiber Cement and Aluminum)
We provide siding installation and replacement services to business or homeowners in Clarksville TN region. We are the premier James Hardie Siding Contractor in Clarksville TN, because of our high-quality craftsmanship & work ethics.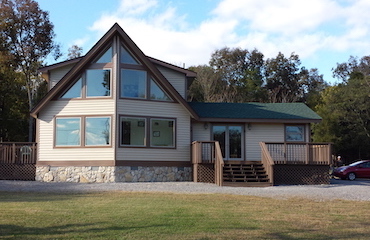 Windows
Today's windows don't have much in common with windows made even a couple of decades ago. Drafty old windows typically have just one pane of glass whereas today's windows are bolstered by two to three panes, with argon or krypton gas between for added insulation.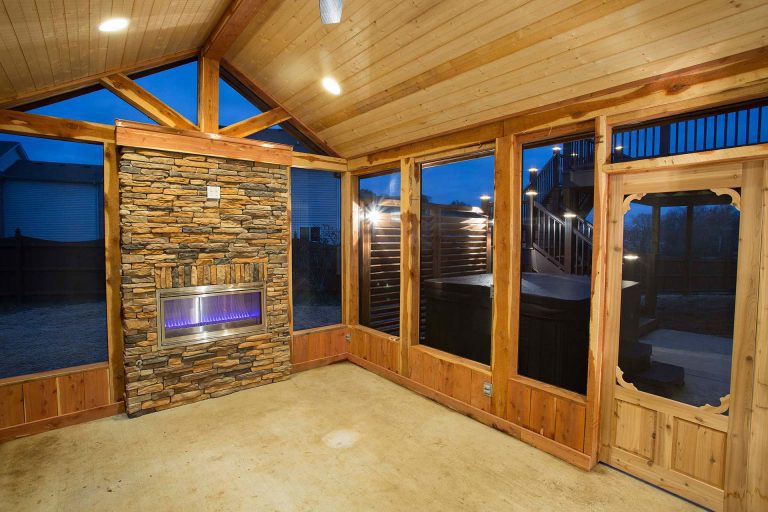 Additions
Are you running out of space? Or do you find that you just can't rearrange your furniture enough times to get your space to flow right? Instead of moving, hire the professional team at L&L Contractors to complete an addition, add a sunroom, or take down a wall or two for improved flow.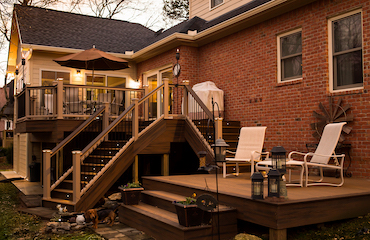 Decks
Over the years, our technicians have provided quality deck installation and repair services to residents of Clarksville, TN. They have the knowledge, tools and skills to have the job done right.




We know how important it is to have a professional contractor perform your renovations and repairs. Our contractors are skilled craftsmen who can help you determine which product is best for you, help you design your addition or property enhancement, and even work on your behalf if you are filing an insurance claim.
L&L Contractors is a company with integrity, knowledgeable and dependable contractors, and an A+ rating with the BBB. Our HAAG-certified inspectors will give thorough and accurate evaluations and inspections. We are proud that our former customers speak so highly of our work on Angie's List and when referring us to their family and friends.

What Makes Clarksville "The Queen Of The Cumberland"?
In 1785 Clarksville was the first city in Tennessee to become incorporated. It was named for the Revolutionary War hero General George Rogers Clark, who was also the brother of the famous explorer William Clark of the Lewis and Clark Expeditions.
As you will recall from your history lessons, Clarksville's location on the Cumberland River was instrumental to the development of commerce in the area. What you may not remember is, after the Revolutionary War the state was unable to pay cash to the soldiers for their service, so they were paid in land. Ex-soldiers helped build and re-build the Clarksville area throughout the years. A massive fire of 1878 destroyed most of downtown. However, it was later rebuilt. In 1999 a massive tornado went through Clarksville, again causing major destruction from which the town was rebuilt…again. In 2010 unprecedented flooding of the Cumberland River occurred forcing the city to rebuild for a third time.
Rock music icon Jimi Hendrix spent his early days in music in Clarksville; and Clarksville has been the location for the filming of many movies, music videos, documentaries, and of course the famous song by the Monkees in 1966 "Take The Last Train To Clarksville" refers to this Tennessee city.
Today there is so much see and do in Clarksville:
Roxy Theater is located in downtown and is the oldest live theater in Clarksville.
Clarksville City Arboretum is located in Fairgrounds Park and on the banks of the Cumberland River.
Port Royal State Park was first settled in in the 1700s and is an historical park. The Red River and the Trail of Tears are unique attractions for park visitors.
L&N Train Station is the train depot referred to in the Monkee's hit song. Visitors can learn more about history, see exhibits and artifacts, trains and much more.
Dunbar Cave State Park is a must-see place to explore for its natural water, historic drawings on the cave walls, as well as places to hike and explore.
Customs House Museum and Cultural Center offers visitors a blend of art, historical exhibits and a children's area. The center was built in 1898 as a post office.
Clarksville is a great area in which to live and work. The entire team from L&L Contractors is committed to helping property owners in Clarksville maintain comfortable and safe homes and buildings. We're here for all your repair and renovation needs. Give us a call for your next project.
Columbia is rich in history, recreation, commerce, and community spirit. No wonder we love having it as one of our great service locations.
We take pride in offering excellent customer service and top-quality craftsmanship. 95% of customers recommended our siding installation and roofing services. 
We were referred to L&L Contractors by our realtor due to a home inspection of our house for sale. We were very impressed with how quickly Robert responded and how quick he was able to fix the roof issues. He acted with excellent professionalism and a great sense of urgency in a time sensitive situation. Thanks Robert – we appreciate you.
I would recommend Dave Gilday and L&L Contractors to any company who manages multiple properties. They address our needs including the smallest details and make our job a lot easier knowing that we can expect what we contracted them to do will be done when they say it will be done.
L&L Contractors did a phenomenal job! Brad, the project manager, was very thorough from quotation to completion. We were kept informed every step of the way. Brad was knowledgeable and easy to do business with. Our new roof looks great! Highly recommend to anyone in the market for a new roof, comes with a great warranty too.
L&L Contractors recently replaced all the windows in our house and added a French door. Trey Palmer, the Project Manager, provided a prompt estimate and was most helpful with product and color selection. They made sure that the work was completed to our satisfaction and delivered excellent results. We will not hesitate to use them for our home improvement needs in the future.
L&L Contractors recently supervised roofing a garage project for us and I was thoroughly impressed. Service, follow up, phone contact, price, and most importantly, finished product were all stellar. I'll use them, impressed by the work and recommend them going forward.
Our church had a large roof replacement project on the very large roof section over our sanctuary. L&L Contractors was instrumental in completing this project for us. They were competitively priced, communicative throughout the project, and they were very accommodating of our church activities and making sure they did not disrupt anything we had going on. Dave Gilday, the project manager, was at the project making sure the project went just how we wanted it.