Columbia Is All About The Mule And L&L Contractors Is All About Quality Renovations
Columbia is the Mule Capital of the World and has been showcasing all things related to the cross breed of a horse and donkey dating back to the 1840s. L&L Contractors is just as serious about providing quality repairs and renovations to property owners in Columbia, We have expanded our services throughout Middle Tennessee and to Huntsville, AL. We know that property owners want quality, dependability, and integrity when doing business with a contractor. And L&L Contractors provides all three and much more. Here's an overview of the services we offer: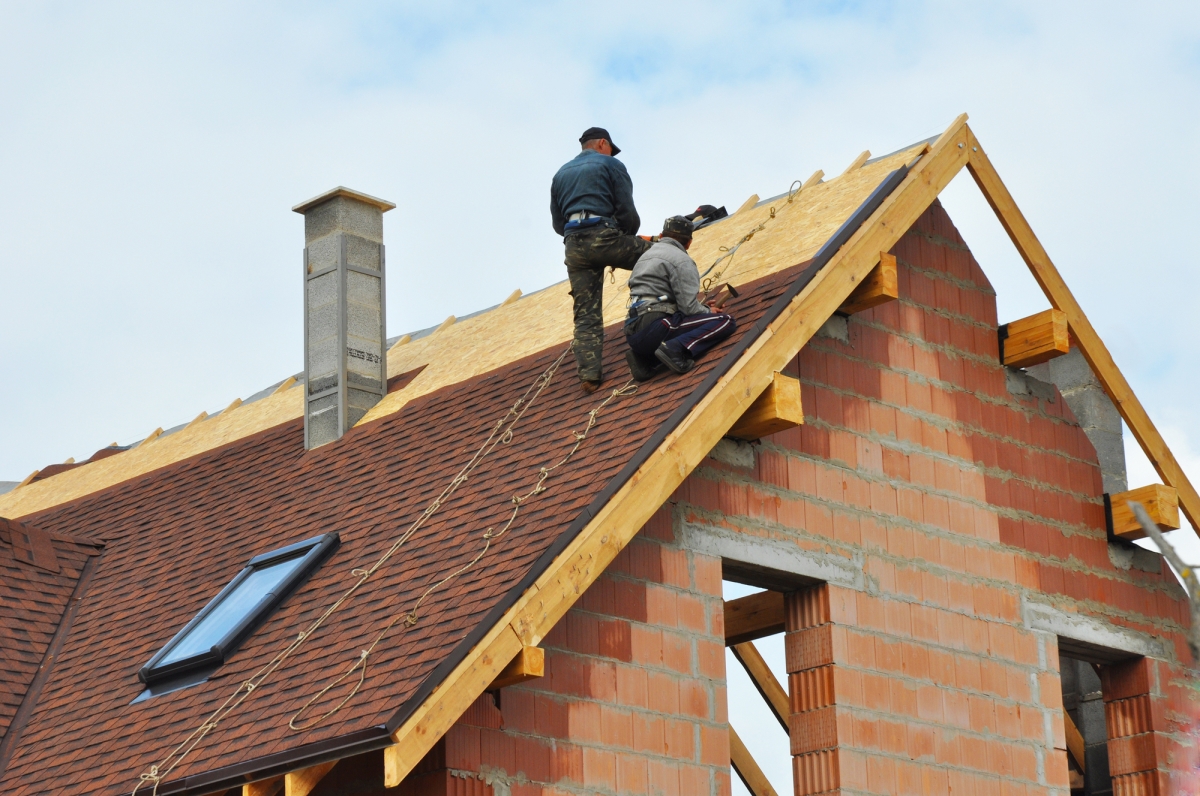 Roofing
(Residential and Commercial)
When it comes to protecting your family from the elements, nothing in your home is more important than the roof. A quality roof keeps our homes dry and comfortable and can last for years with regular maintenance.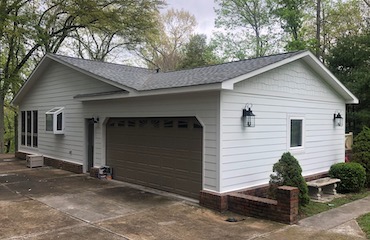 Siding
(Vinyl, Fiber Cement and Aluminum)
We provide siding installation and replacement services to business or homeowners in the greater Columbia TN region. We are the premier James Hardie Siding Contractor in Columbia TN, because of our high-quality craftsmanship & unparalleled work.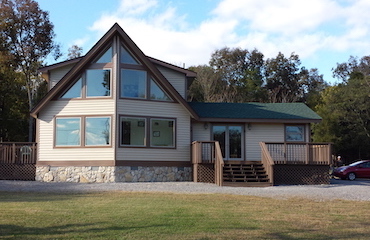 Windows
Today's windows don't have much in common with windows made even a couple of decades ago. Drafty old windows typically have just one pane of glass whereas today's windows are bolstered by two to three panes, with argon or krypton gas between for added insulation.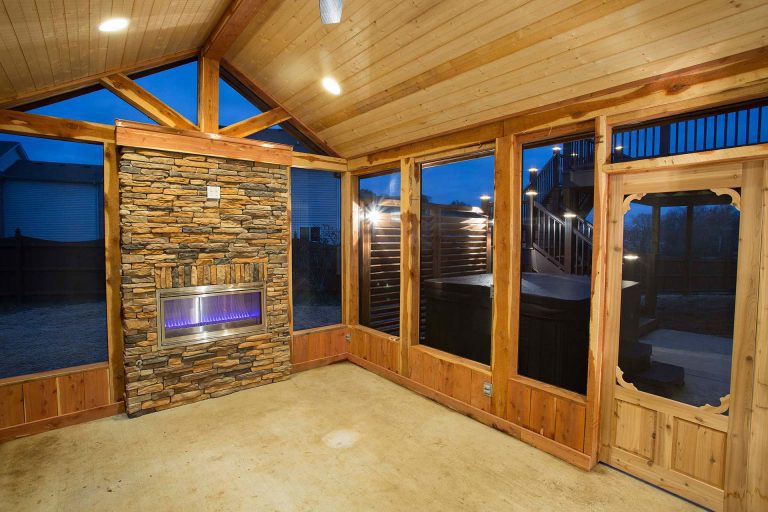 Additions
Are you running out of space? Or do you find that you just can't rearrange your furniture enough times to get your space to flow right? Instead of moving, hire the professional team at L&L Contractors to complete an addition, add a sunroom, or take down a wall or two for improved flow.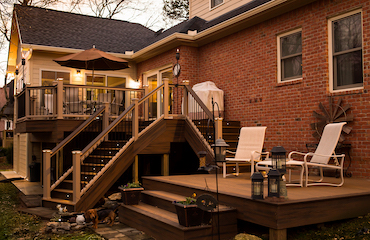 Decks
Over the years, our technicians have provided quality deck installation and repair services to residents of Columbia, TN. They have the knowledge, tools and skills to have the job done right.



Whether you hire us to repair damage to your property, replace worn windows, doors, and gutters, or add that dream addition, sunroom or deck, the end result will be quality workmanship. The entire team at L&L Contractors is committed to providing you with an excellent customer experience and will leave your property fully restored and enhanced. We can help you plan your renovation, choosing the best materials for your structure and budget. We will even deal with your insurance company if there is a claim involved.
Why Do Business With L&L?
Our contractors are fully insured and highly skilled. Our inspectors are HAAG-certified. These credentials, combined with our excellent customer feedback and recommendations, give you confidence that we are the right company for you. Our rating is A+ with the Better Business Bureau and we are proud of our customer's comments on Angie's List.

Columbia's Mule Days Celebration has grown from a one-day breeder's event in 1840 to today's four-day celebration complete with entertainment, food, arts and crafts, and of course all things related to mules including mule shows. Mule Days are a community-wide celebration and attract visitors from across the country.
Columbia was incorporated in 1817. There are many historical places to visit that capture Columbia's rich past. The 11th president of the United States was James K. Polk. Polk's ancestral home is in Columbia. Polk was a Columbia native and his family house and many of its original contents have been preserved and attracts visitors from across the country. The Polk house was built in 1818 and captures life in the 1800s and includes an exhibit from Polk's presidency.
The Athenaeum Rectory began in 1835. It was a private residence and had a national reputation as an institute of learning for both residential and commuter girls. It was the original home of Samuel Polk Walker and his wife. Polk-Walker was the nephew of President Polk. Today visitors can learn all about the history of the Rectory and its occupants through tours and exhibits.
Columbia State Community College is Tennessee's first 2-year college and was dedicated by President and Mrs. Lyndon Johnson in 1967. The college has courses for credit and continuing education and offers special community events.
Bear Glen is an indoor championship indoor putting facility. It was designed by Jack Nicklaus and has four holes from the Augusta National recreated on a wall mural to help you feel like a pro golfer. There is a virtual golf simulator, practice green, and tee line full swing area. There are even batting cages.
Chickasaw Trace County Park is near the Duck River and is the perfect place for exploring. There is a model airplane strip, trails for walking, biking, and nothing is better than paddling down the river.
Being in Columbia provides an experience rich in history, recreation, commerce, and community spirit. It's a great place to live and work. L&L Contractors is just a phone call away from providing the repairs and renovations to your residential and commercial property. We appreciate your business!
We love working in Cookeville and know its residents are pleased with the work we do! Find out more about our service area when you click here.
We take pride in offering excellent customer service and top-quality craftsmanship. 95% of customers recommended our siding installation and roofing services. 
We were referred to L&L Contractors by our realtor due to a home inspection of our house for sale. We were very impressed with how quickly Robert responded and how quick he was able to fix the roof issues. He acted with excellent professionalism and a great sense of urgency in a time sensitive situation. Thanks Robert – we appreciate you.
I would recommend Dave Gilday and L&L Contractors to any company who manages multiple properties. They address our needs including the smallest details and make our job a lot easier knowing that we can expect what we contracted them to do will be done when they say it will be done.
L&L Contractors did a phenomenal job! Brad, the project manager, was very thorough from quotation to completion. We were kept informed every step of the way. Brad was knowledgeable and easy to do business with. Our new roof looks great! Highly recommend to anyone in the market for a new roof, comes with a great warranty too.
L&L Contractors recently replaced all the windows in our house and added a French door. Trey Palmer, the Project Manager, provided a prompt estimate and was most helpful with product and color selection. They made sure that the work was completed to our satisfaction and delivered excellent results. We will not hesitate to use them for our home improvement needs in the future.
L&L Contractors recently supervised roofing a garage project for us and I was thoroughly impressed. Service, follow up, phone contact, price, and most importantly, finished product were all stellar. I'll use them, impressed by the work and recommend them going forward.
Our church had a large roof replacement project on the very large roof section over our sanctuary. L&L Contractors was instrumental in completing this project for us. They were competitively priced, communicative throughout the project, and they were very accommodating of our church activities and making sure they did not disrupt anything we had going on. Dave Gilday, the project manager, was at the project making sure the project went just how we wanted it.